Nearly 7,600 students attend eight elementary schools, three middle schools, and one high school through Mentor Public Schools with a focus on the new ABCs: Adapting, Balancing, and Collaborating. Mentor's educational system has a lot of amazing things to offer–several of them are listed below.
1. We are innovative.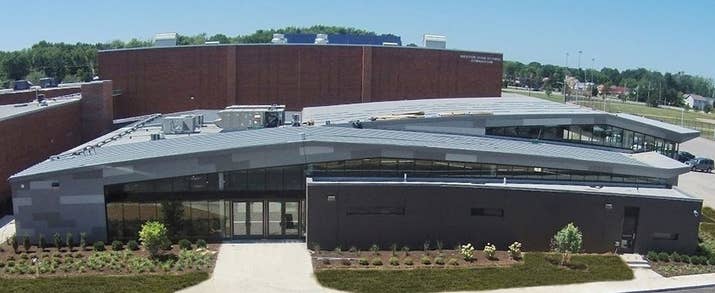 In conjunction with Kirtland Schools, Mentor received roughly $12 million as a part of the Ohio Department of Education's Straight A Fund Program. Mentor was able to completely transform their academic facilities into places where students want to come to school to learn and grow.
A new media center in the high school was created for students to work collaboratively with their peers and a state-of-the-art professional development center built for the staff (pictured above). In addition to this, the high school's Student Center and lecture halls, and the majority of classrooms in the district were renovated with comfortable seating and furniture that gave Mentor an entirely different and contemporary feel.
As a part of this grant, Mentor High School and all three middle schools in the district supplied technology to their students as a part of their 1:1 initiative. Each middle school student is assigned an iPad while high schoolers are provided with MacBooks.
Mentor also implemented blended learning into their curriculum in which students are immersed in projects and assignments done with the aid of technology in addition to traditional classroom instruction. These new technological approaches give students more opportunities for project-based learning by collaborating together on Google Drive for example. Students also have access to their own email given to them during their time at Mentor Schools.
2. Mentor CARES about those with special needs.
A school district cannot be exceptional without providing a high-quality education to all students–regardless of any disability. That's why Mentor Public Schools offers a state-of-the-art educational facility for students with autism, Mentor Cardinal Autism Resource and Education School (CARES). Mentor CARES is for students 6-22 and currently serves 10 school districts in the state. This unique school focuses on academics, behavior, social skills, communication and language development, independent living, pre-vocational and community skills.
Mentor CARES also partners with job sites in the local community that work one-on-one with students in order for them to prepare them for real-world vocational experiences based on their interest level. A parent's night off once every couple of weeks gives the students an opportunity to socialize with their friends outside of the average school day and allows the parents to socialize themselves.
This school provides an individualized experience for each student through structure, visuals, technology, and different classroom-types to engage students in activities. This is not a "one-size-fits-all" institution; it is a place where students with autism can thrive.
3. We have a TON of classes!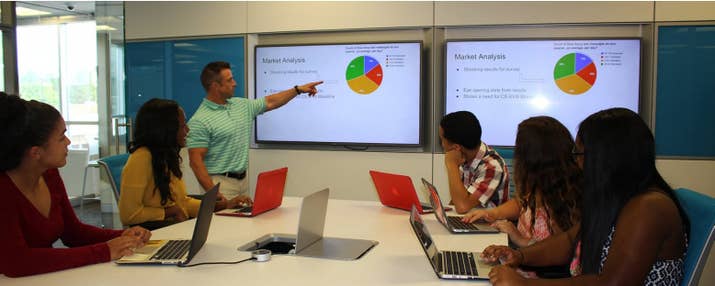 Mentor Public Schools provides a variety of options when it comes to choosing courses. Students can choose courses as early as middle school. As they progress onto the high school, the opportunities are endless. Mentor High offers 23 online electives, 22 Advanced Placement courses, 23 Career Technical Educational programs, 15 art courses, 15 business and computer science courses, 16 English courses, 7 family consumer science courses, 6 health and physical education classes, 15 math courses, 11 music courses, 21 science courses, 15 social studies courses, 5 technological courses, 19 world language courses, and 2 distance learning electives. That's 172 courses!
Needless to say, there's a lot to choose from. This allows students to select classes that suit their interests and maximize their learning experience.
4. We have media centers!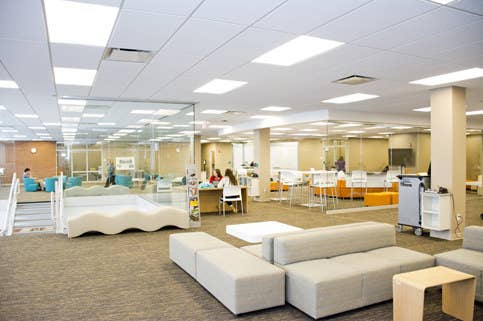 Because of the implementation of technology throughout the district, libraries are now called media centers. Mentor High School's media center, the Hub (pictured above), was renovated thanks to the Straight A Grant and provides a multitude of resources to ensure student success along with the other media centers in the district.
In addition to traditional books, Mentor provides a digital catalog of eBooks. If a student cannot find what they are looking for, OhioLINK can deliver a book to the student at no cost. Mentor provides other resources to help with research and paper writing such as INFOhio, Noodle Tools, Citation guides, EBSCOHost and Gale Student Databases.
If a student needs to print an assignment, they can easily do so in the media centers at no cost. 3-D printing is also available at the high school; the only charge is for materials used to create the 3-D printed object.
5. Mentor students are involved!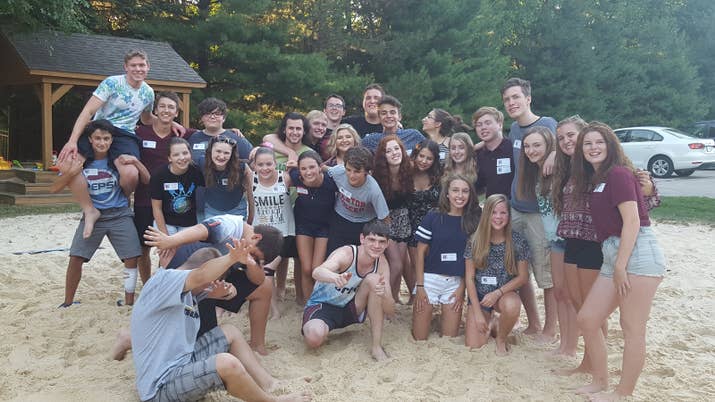 Mentor believes that providing an abundance of extracurricular activities is an extremely important component to developing a well-rounded student that is prepared for life after graduation.
Even at the elementary level, Mentor students are able to participate in activities such as theater, safety patrol, and band. As students progress onto the middle and high school levels, more opportunities are available for the students to become involved. At the high school, there are 40+ extracurricular activities in athletics, leadership, music, art, business, science, gaming, etc.
What if a particular club or organization isn't on the list? No problem – a student can create it with an adviser, at least three other members, and approval from the principal.
6. We can ball!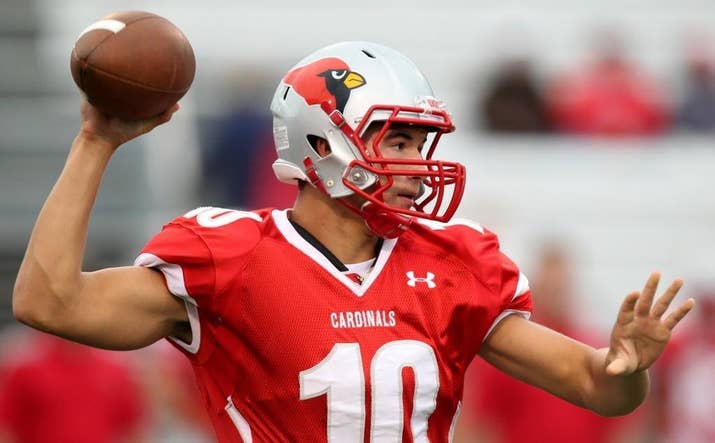 Mentor is home to 22 Division I sports which compete in the Greater Cleveland Conference. Many Mentor grads compete at the collegiate level and a select few advance to the professional level like, Mitchell Trubisky (pictured above) and Kade McClure. Trubisky now plays for the Chicago Bears and McClure is in the Chicago White Sox organization. The Mentor Athletic Hall of Fame is filled with plaques of those who have had phenomenal and/or record-breaking athletic careers.
7. We are artists too!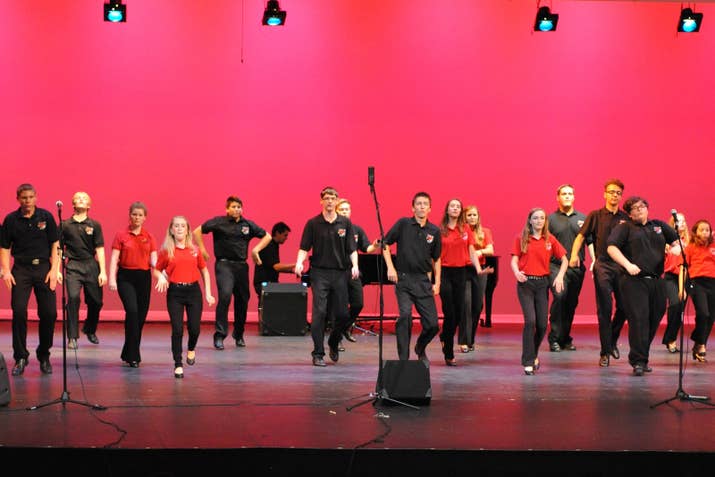 Although Mentor is big on athletics, a significant number of students are involved in both the traditional and performing arts.
The art program at Mentor is very successful both in art shows and competitions and there is a hallway that shows off the students' artwork all year round. In 2017, the top 4 Congressional Art Competition winners were all from Mentor High School. The first place winner's artwork will be displayed in the U.S. Capitol for a year.
In the music department, there are choirs, a "Top 25" show choir (pictured above), bands, a marching band, orchestras, theater productions, and they all do exceptionally well in competitions like Solo and Ensemble. The Fighting Cardinal Marching Band (FCMB), is one of the top performing marching bands in the state of Ohio. They often receive superior ratings at both regional and state competitions and, in the 2016-2017 school year, they performed in Disney World. The FCMB was also selected to perform in the Macy's Thanksgiving Day Parade in New York City.
8. We are prepared for life after Mentor.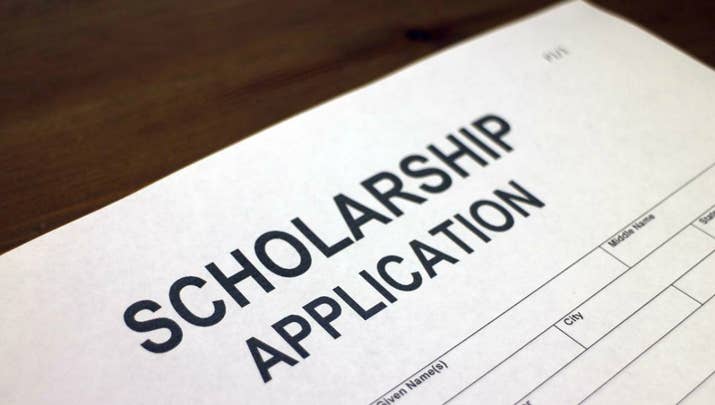 Mentor Public Schools aims in providing an education in which students are prepared for life after high school whether it be in college, the workforce, or the military. At the high school level, there are two guidance counselors per grade that work with students individually to support their academic and career goals and help guide the students towards the right path meant for them.
In order to ensure students know what their options are, Mentor High School provides career expos, Career Technical Education programs, and a College Credit Plus programwhere students can earn college credit and possibly earn their Associate's Degree beginning as early as 7th grade! Students also can sign-up for in-school college visits where representatives from various colleges come to the high school to see if their college is the right fit for them. Representatives from all branches of the military also set up a booth in the Student Center from time to time to give students the opportunity to see if they would like to pursue the military.
As a result of soaring costs of post-secondary education, the high school also makes sure that students are cognizant of scholarships in the local area that they can apply to if they are looking to continue their education.
9. Mentor Cardinals are high-achieving students.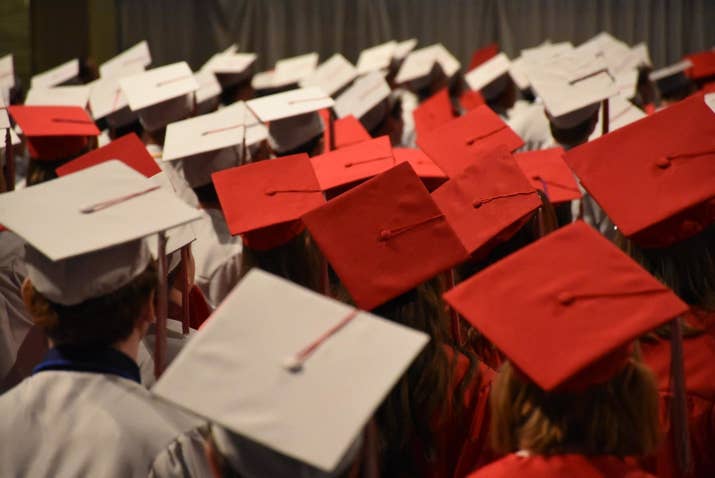 Mentor Public Schools is always working on providing a high-quality education that focuses on student achievement. Mentor Cardinals are National Merit Scholars, they obtain perfect ACT and SAT scores, they are accepted into the top colleges and universities including Ivy League Schools, and they pass Advanced Placement exams. The class of 2015 even input over 30,000 community service hours before graduation! The average ACT scores for Mentor students are also typically higher than both the state and national averages.
Gianna Baroni
Gianna is a Public Information Intern at the City of Mentor and a senior at Mentor High. She plans to attend The Ohio State University to pursue Neuroscience and Health Information Management & Systems along the Pre-Medicine track.