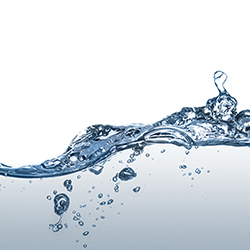 As the new year emerges, most Aqua Ohio customers will see a welcome change in the form of lower water bills.
Aqua Ohio's president, Ed Kolodziej explained, "The savings is the result of federal tax relief and we're happy to announce that, with the recent approval by the Ohio Public Utilities Commission, customers will see credits on water and wastewater bills that will be distributed this month."
Cost savings are based on a customer's monthly water consumption. Water-only customers will see consumption cost credits of 11.8%. As an example, customers using 4,000 gallons of water per month should expect to see their bills reduced by approximately $5.27.
The credits will begin to appear on December bills (distributed in January). They will remain in place for the next year. After that time, the credits will be adjusted based on the tax structure in place but are expected to be approximately 6% for both water and wastewater services. Ultimately, the tax reduction is expected to be incorporated into Aqua's overall rate structure as part of a future rate adjustment request.
Customers will be notified about the credits through an insert included in bills distributed in January. Those with questions should contact Aqua's customer service center 877.987.2782.
SOURCE: Aqua Ohio Press Release