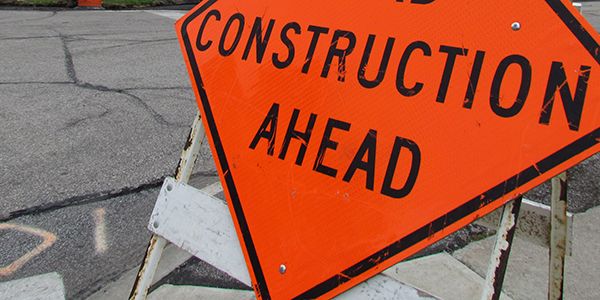 Updated October 14, 2019  11:35 AM
ROADS
Belle Meadow Road Reconstruction Project
Residents are advised that work on the Belle Meadow Road Reconstruction project will begin in February 2020 instead of the previously announced timeframe of November 2019. This change is due to the reduced amount of sewer work needed compared to other projects in the area.  In the interim, Dominion will be lowering gas mains at Woodridge, Garden, and Maiden in the coming weeks.  Traffic will be maintained and temporary concrete will be placed at these crossings for the winter months.
In February, road work will proceed from sewer work right into the roadway reconstruction, therefore minimizing the amount of time the residents will be impacted by the work.  Mentor engineers will announce a resident meeting in January to review the project with affected residents.
Hendricks / Hopkins Road Resurfacing
This project will resurface portions of Hendricks Road from SR 2 to White Oak Dr. and Hopkins Road between Market St. and Hendricks Rd. The project will begin on or about October 7th and is scheduled for completion by October 31st.  More.
Bridge Improvements at SR 306 over SR 2
This project will remove the existing fence on the SR 306 bridge over SR 2 and replace it with a coated fence. Parapet surfaces will be patched and then painted and "City of Mentor" signage will be installed. Existing sidewalk will be replaced as needed. Fence and concrete repairs will be performed this fall. Painting and other aesthetic treatments will be completed Spring of 2020 in warmer weather.
Please contact Allen Pennington in the Engineering Department at (440) 974-5786 with any questions regarding these or other road projects.
STORM DRAINAGE
Maple Street Storm Sewer Improvement
Approximately 500 linear feet of 15" and 18" storm sewer will be replaced with 24" storm sewer from Merkel Avenue to the railroad tracks. Project completion is scheduled for November 2019.
GAS MAINS
Cadle/Nowlen/Presley Gas Main Improvement Project
This project consists of replacing the current steel gas main with approximately 4,350 feet of new plastic gas main on Cadle Avenue, Nowlen Street, and Presley Avenue. Work is expected to begin on October 21st with a completion target of December 1st.