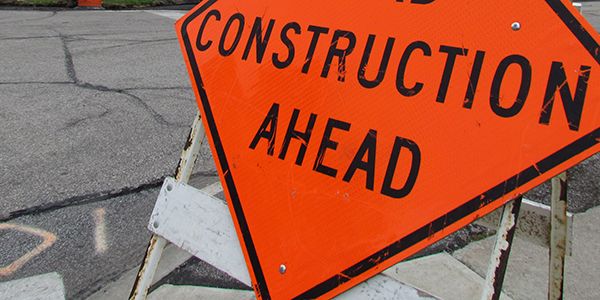 Updated May 26, 2020  
ROADS
Tyler Boulevard Resurfacing
Work is expected to begin on or about March 30th with a scheduled completion date of August 20th. This project will include full and partial depth concrete repairs and an asphalt overlay of Tyler Blvd. from Center Street to Heisley Road. Work will be performed overnight between 7:00 PM and 7:00 AM. Two way traffic will be maintained at all times via flagging.
Belle Meadow Road Reconstruction Project
Residents are advised that work on the Belle Meadow Road Reconstruction project will begin in April 2020 and is scheduled for completion in the fall.
Bridge Improvements at SR 306 over SR 2
This project will remove the existing fence on the SR 306 bridge over SR 2 and replace it with a coated fence. Parapet surfaces will be patched and then painted and "City of Mentor" signage will be installed. Existing sidewalk will be replaced as needed. Fence and concrete repairs will be performed this fall. Painting and other aesthetic treatments will be completed Spring of 2020 in warmer weather.
Spring Blossom Drive
Spring Blossom Drive will be closed between Bellflower Road and St John Court beginning on or about June 1, 2020 for a period of one week for concrete repairs.  Traffic will be detoured via Bellflower Road and Cherry Blossom Drive.
Please contact Allen Pennington in the Engineering Department at (440) 974-5786 with any questions regarding these or other road projects.