We pledge to continue to deliver professional, cost-effective services in a personal, responsive and innovative manner that will always serve the public's best interest. As we do our best to prevent harm and be nice, please remember that we are here for you because of you. Hopefully, you will never require our assistance, but if you do, please be confident that we'll be there.
If you have any suggestions or comments to help us serve you better, please contact me or a member of my staff by calling (440) 974-5765. Thank you for taking the time to learn more about us. It is a privilege to serve as your Fire Chief.
Yours in safety,
Chief Robert Searles
Divisions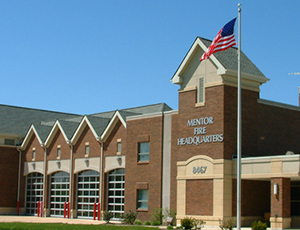 Mentor Fire Headquarters
8467 Civic Center Boulevard
Mentor, Ohio 44060
(440) 974-5765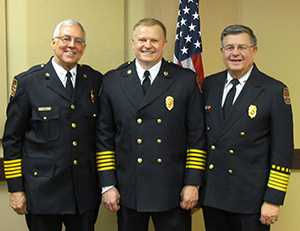 Retired Chief Richard Harvey, Mentor Fire Chief Robert Searles, and Retired Chief John Preuer (left to right)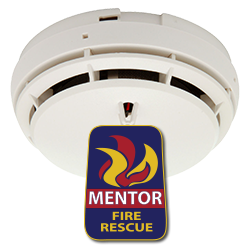 FREE SMOKE DETECTORS
Learn more about our Residential Smoke Detector Program.