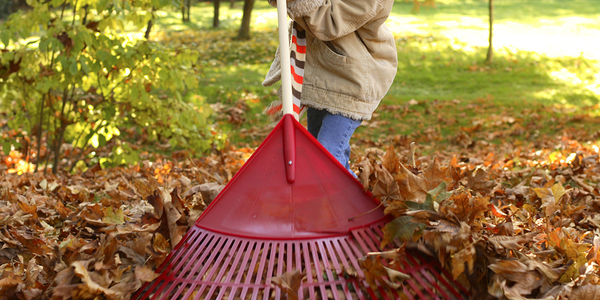 The City of Mentor's property and zoning codes are designed to protect the public health, safety and welfare by the established minimum standards that govern the maintenance, appearance and conditions of all residential and nonresidential premises that ensure the continued preservation and improvement of our community.
This is an important part of maintaining the appearance, function and property values of the City of Mentor. Code Enforcement Officers, through assertive but sensible approaches, bring code violations into compliance by addressing the issue with the property owner either through face-to-face contact, telephone or notice of violation letter, advising them of the violation, a corrective action and a timeline for compliance.
If compliance is not attempted after the specified timeline, a second notice of violation letter will be sent with a smaller timeline window for completion.  Finally, if there is still no sign of any corrective measures, the matter will be forwarded to the City's Law Department for criminal charges.  Fortunately, many of the property owners are compliant and resolve most issues within the time frame(s) provided.
Residential and nonresidential property owners are required to maintain the exterior of their premises so that the appearance of their property does not negatively impact the immediate neighborhood. The premises, including drainage facilities, must be maintained in good repair and appearance in compliance with City Ordinances. Building owners and/or occupants are responsible for maintaining the premises in a clean, sanitary condition and in good repair.
Grass and Weed Control
Lawns and landscaping should be maintained so as not to cause a negative effect on the neighborhood. Generally, grass in residential neighborhoods must be controlled in height or growth (under 8″). Weeds such as goldenrod, ragweed, poison ivy, thistle, etc. that can cause skin reactions and respiratory problems, are not permitted to grow within 50 ft. of any occupied dwelling. No owner or occupant of any premises shall permit vegetation to create a safety hazard. Property owners with excessively high grass or weeds will be given 48 hours from receipt of notice to cut the high grass or remove the weeds. If the notices are ignored, legal action will be perused for City crews to cut the grass at the owner's expense. Call (440) 974-5740 with questions.
Signs
Generally speaking, the following rules apply to garage sale signs, political signs, contractor signs, or any type of advertising signs.
Signs may not be posted in any public right of way (i.e., Tree lawn or adjacent to any road or sidewalk), or on any City property.
Signs may not be attached to any public utility poles, traffic control devices (sign posts or light poles), rocks, trees, or other vegetation.
No off-site signage of any kind is allowed (i.e., directional real estate signs, garage sale signs on street corners, etc.)
Attachments such as balloons or lights, are not allowed.
Signs may not be larger than 15 square feet in size.
Any signs found to be in violation of this section will be seized as contraband and removed immediately upon their discovery by any duly acting City officer and disposed of as litter in accordance with Section 521.08 of the Codified Ordinances.
For further information regarding the City of Mentor Sign Code, or ordinances regarding signs for commercial properties, please visit City Ordinances,Chapter 1171.
RV'-s, Boats and Trailers
RV'-s, boats and trailers of any kind may not be parked in front of the main structure. A minimum three-foot set back is required from side property lines. On corner lots, no RV, boat or trailer parking is permitted between the right-of-way and side of the main structure. Parking must be on an improved surface of concrete, asphalt or permeable pavers and a permit is required for any type of driveway construction or expansion.
Commercial Vehicles
No more than one commercial vehicle per dwelling unit may be parked on a residential property. No vehicle having a net total weight of greater than 10,000 lbs. shall be parked on a residential property. Parking must be on an improved surface of concrete, asphalt or permeable pavers. No construction equipment or vehicle (including, but not limited to backhoes, bulldozers, trenchers) shall be parked in residential districts for more than 30 days.
Trees
Dead Trees/Branches: Property owners are responsible for cutting down any dead trees or branches that would cause a hazard to a dwelling, sidewalk/pedestrians, roadways or to an adjacent property. Please note: If the dead tree is on a tree lawn tree, you are required to obtain a permit from Public Works for approval to remove it.
Trees on Right-of-Way/Tree Lawn: Property owners are required to maintain trees within the public right-of-way, or tree lawn area. Trees must be trimmed so that pedestrians and motorists can pass without obstruction. Branches that hang over the sidewalk must be maintained at a height of no less than seven feet above the sidewalk, and 14 feet above the roadway. Branches also should not interfere with the visibility of street or traffic signs.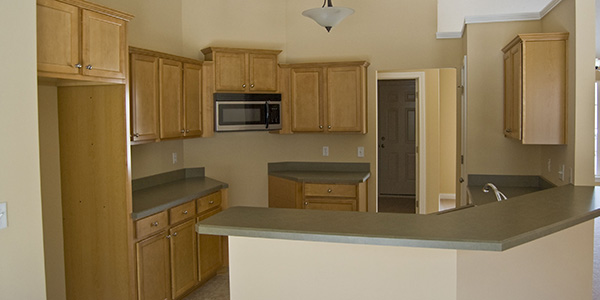 The City of Mentor Rental Program was developed to ensure rental properties are safe, habitable and remain attractive. Inspections can help preserve housing stock, protect vulnerable tenants, promote safe interior conditions and assure that properties are maintained in compliance with Property Maintenance Codes. The City requires all single and multi-family rental properties to be registered, properly maintained, and be subject to inspection every two years to obtain a rental dwelling unit certificate.
The City of Mentor Rental Program makes landlords aware of poor conditions before they worsen, and thereby helps landlords to maintain their properties. Many tenants may not complain about their housing due to fear of increased rent, or eviction. Some tenants are unaware that they have a right to safe and habitable housing. They might not know about existing rental programs.
For further information, please contact Code Enforcement Officer Glen Benedict, 440-974-5740 or benedict@cityofmentor.com
Multi-Family Rentals
Please refer all questions to Code Enforcement Officer Anne Gehres, 440-974-5740 or gehres@cityofmentor.com
Vacant Dwelling
All vacant residential dwellings are required to be registered with the City of Mentor.
Downloads
Pursuant to Mentor City Ordinance 1373, owners of residential property shall register any vacant dwelling with the Planning & Development Department no later than 90 days after a dwelling becomes vacant or no later than 14 days after being notified by the Planning & Development Department of the requirement to register.
Exemptions may be permitted if one of the following conditions exist:
A dwelling is under active construction/renovation and having a valid building permit(s) at the time of initial inspection.
A dwelling that has suffered fire damage or damage caused by extreme weather conditions can be exempt for a period of up to 90 days if the property owner requests an exemption from the Code Enforcement Supervisor.
A dwelling that is for sale and listed with a licensed State of Ohio real estate broker, or for sale by owner, shall be exempted for a period of 12 months from the start of vacancy so long as it is continuously listed and/or continuously and conspicuously advertised for sale at the dwelling location.
The exterior of all vacant dwellings will be inspected by Code Enforcement personnel to ensure compliance with local ordinances.
For further information, please contact the Code Enforcement Supervisor at (440) 974-5740 or vermilye@cityofmentor.com.  Click here to view the Vacant Dwelling Registration ordinance.
All vacant properties/buildings must be registered with the City of Mentor Planning & Development Department in accordance with the Vacant Dwelling Registration requirements outlined in Chapter 1373 of the Mentor Codified Ordinances.  A Vacant Property Registration Form is available below.  An exemption from this requirement can only be granted by the Code Enforcement Supervisor upon receiving a completed Exempted Form, which is also available below. For more information, please contact the Code Enforcement Division at (440) 974-5792.