Watch the Mentor Channel Live

The Mentor Channel provides gavel-to-gavel coverage of all regularly scheduled City Council Meetings, which are broadcast live on the first and third Tuesday of the month. Gavel-to-gavel live coverage of Mentor Municipal Planning Commission meetings is also provided. Meetings are rebroadcast on the Mentor Channel during the following week for expanded coverage. If you miss a program or meeting, you can watch it any time by accessing our archive.
We also offer a variety of other informational and entertainment programming. Check our programming guide to see what's on.
The Mentor Channel is part of the Public Information Office, which is a function within the City Manager's Office. Our job is to inform and engage residents in city-sponsored community activities and to ensure media access to city and tourist-related information and services.
For more information call (440) 974-5794 or e-mail us at pubinfo@cityofmentor.com.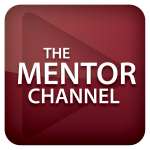 The Mentor Channel broadcasts 24 hours a day and features a wide variety of programming content.  Whether you're looking to get caught up on what's happening around town, kicking back with some popcorn with our Midnight Movie or keeping up-to-date with City Council meetings, you'll find it on The Mentor Channel. Download our Program Guide to see what's on this week!
Be sure to subscribe to our YouTube Channel where you'll find hundreds of videos!
Mentor City Council and Planning Commission meetings are broadcast live on the Mentor Channel Channel. They are also archived so that you can view them at your convenience. It's simple.