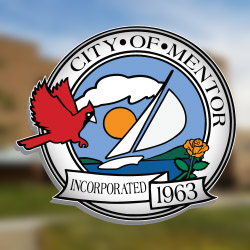 Be Part of the Solution
Just like that, COVID-19 became a part of our daily lives. Your local EMS service has always been here for you, but the days ahead are going to be challenging. This short video will outline how YOU can Be Part of the Solution. https://youtu.be/xeZw4Jb0ukc
Concerns Over "Stay at Home" Order Compliance
Concerns regarding compliance to the Stay at Home Order in Lake County may be reported to the Lake County General Health District at COVID19@lcghd.org or 440-350-2188. Individuals seeking anonymity are encouraged to report via telephone. Due to an increased volume of inquiries, and the need to consult with Ohio Department of Health and legal expertise, it may take up to 48 hours to respond and/or resolve a complaint.
City Tax Filings [UPDATE]
City tax filings have not yet been extended to July 15th, as posted in yesterday's bulletin. Consistent with the recently announced Federal Tax extension, city tax filings are expected to be extended to July 15, 2020. A State House Bill has been introduced recommending the extension for State of Ohio tax filings. Local Tax Rules for the City of Mentor will automatically follow the State adopted extended tax due dates.  In-person assistance has been suspended until further notice. Contact RITA at 800.860.7482 for additional information and assistance by phone.
Laketran continues to operate essential trips, modifies Park-n-Ride, suspends fares
In accordance with Ohio Governor Mike DeWine's Stay at Home order, Laketran requests that residents limit travel on public transit to essential trips as defined by the Ohio Department of Health. Laketran is glad to do our part in getting our community through this crisis, but for your safety and the safety of our employees and we encourage you to stay home if possible. Out of an abundance of caution and for the safety of our employees and customers, starting Wednesday, March 25, 2020, Laketran is suspending fare collection for all services until Thursday, April 30, 2020. Learn more.
Jobs Available During Stay at Home Order
Businesses in Northeast Ohio are hiring due to an increase in demand. Visit the OhioMeansJobs page or call (440) 350-4000 to learn more.
Emergency Home Repair Programs Available to Qualifying Mentor Residents
Low-to-moderate income Mentor homeowners in need of critical home repairs may qualify for assistance through programs offered by the City of Mentor and managed by the Fair Housing Resource Center, Inc. These programs are designed to help homeowners in need make their homes safe, sanitary, and secure.  Projects could include, but are not be limited to heating, roofing, electrical, or plumbing repairs as well as providing or enhancing ADA accessibility. Learn more.
Lake Metroparks Announces Closures
All playgrounds, facilities, offices and select park amenities are closed through at least May 3. Ranger patrols and minimal trash collection continue. Park trails, parking lots, restrooms, and other unstaffed amenities remain open – practice physical distancing. Learn more.