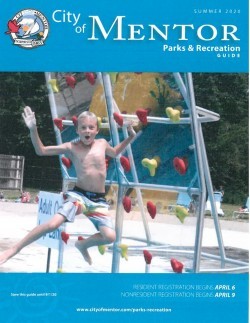 All Mentor households were mailed the City's Summer 2020 Parks and Recreation Guide. The Mentor Parks, Recreation & Public Facilities Department offers more than 1,200 ways to play each year. From art work shops, fitness classes, senior trips, and day camps to golf instruction, kayaking tours, nature walks and hockey leagues, the department offers something for everyone.
The publication was designed and printed several weeks before we were aware of the impact the COVID-19 outbreak would have not just in our community but across the nation. We are still hoping that many of our summer programs will not be impacted.
At this time, registration has been suspended for our Summer Session.  Please view our Summer Program Guide and check the Mentor Recreation Facebook page and the city website for updates on the registration process.