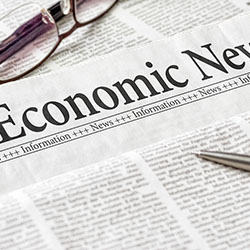 The unemployment rate for the City of Mentor increases 14.7% to 20.8% for the month of April 2020. One year ago, the unemployment rate was 3.1%. In Lake County, the unemployment rate increases 15% to 21.9% for the month of April; one year ago, it was 3.3%. These April figures show the significant impact of the COVID-19 economic crisis on employment figures for the City of Mentor.
Among cities in Ohio with a population of 50,000 or more, Columbus has the lowest unemployment rate at 14.6% with Cincinnati second at 15.1% and Hamilton & Kettering tied for third at 16.2%; following is fourth Cuyahoga Falls 17.3%, fifth Canton 17.5%, sixth Akron 18.5%, seventh Springfield & Cleveland Heights tied at 19.0%, eighth Dayton 19.2%, ninth Youngstown 20.1% and Mentor is tenth with 20.8%. The City's civilian labor force decreased from 25,800 to 25,400.
The State of Ohio's unemployment rate increases 12.0% to 17.4% for the month of April.
SOURCE:  April 2020 Civilian Labor Force Estimates – Ohio Department of Job & Family Services, Office of Workforce Development and Bureau of Labor Market Information.