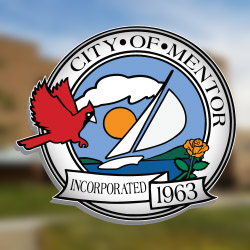 Due to the COVID-19 crisis, the Mentor Senior Center is closed to the public until further notice.
HOT MEALS DAILY
We are offering curbside pickup for a "made-from-scratch" daily special. Reservations for lunch must be made by noon the day prior. Reservations can be made online or by phone at 440.974.5725 and paid for with a credit card. The cost is $4.50 per meal. Please note new pickup time is 11:30 – 12:00. Please pull up to the curb at the Munson Road entrance. Please show identification or receipt. A volunteer will get your meal for you.
Menu for the Week of March 23
Monday, March 23                 Stuffed Cabbage
Tuesday, March 24                 Sweet and Sour Pork
Wednesday, March 25            Stuffed Peppers
Thursday, March 26                Chicken Marsala
Friday, March 27                     Vegetable Lasagna
Meal choices will be posted on Friday each week.
SENIOR PRODUCE DISTRIBUTION
We will be offering our monthly Cleveland Foodbank food distribution on Monday, March 23. This will be a curbside delivery. Please arrive at Munson Road parking lot. A volunteer will direct you. Please do not get out of your car. We will take precautions to keep you safe. There will not be exchanging of pens or IDs. Food will be placed in trunk. Anyone that has a need is welcome.
We will continue to send updates to Mentor Senior Center members via email, (please check spam folder if didn't receive an email), also at www.mentorseniorcenter.com and the Senior Center voicemail at 440.974.5725.