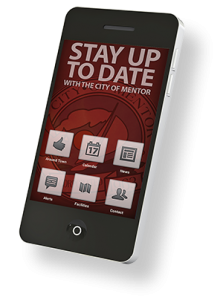 Please be advised that the Push Alert function on the City of Mentor App is not functioning as it should. Posts have been delivering inconsistently for the past several weeks.
We are aware of the issue and working towards a solution with the developer.
In the interim, please be sure to follow the City of Mentor on Facebook and Twitter for updates on road closures and more.