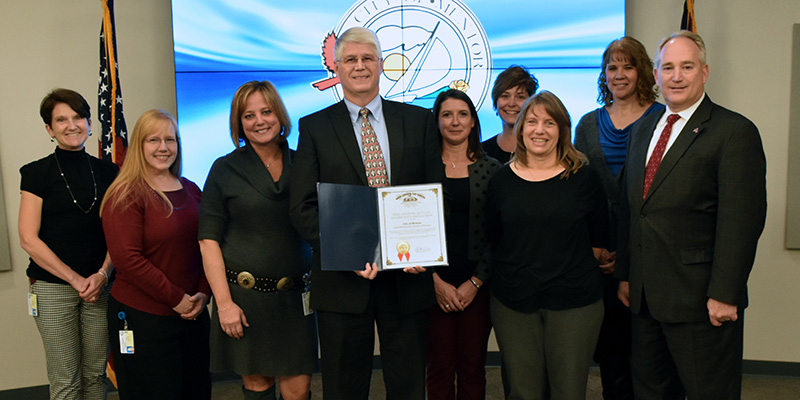 The City of Mentor welcomed Ohio Auditor State Keith Faber today at the Mentor Municipal Center.
Mr. Faber presented David Malinowski, Mentor Director of Finance, and his staff with the Ohio Auditor of State Award with Distinction. This award is presented for excellence in financial reporting related to our Comprehensive Annual Financial Report and compliance with applicable laws for the fiscal year ended 2018.
It was noted that our Finance Department's exemplary reporting serves as a standard for clean, accountable government, representing the highest level of service to Ohioans.