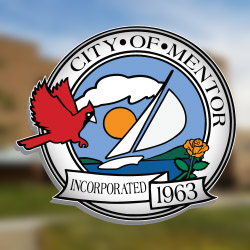 As a community and Police Department we share the outrage over the murder of George Floyd and we mourn with his family and the nation.  The City of Mentor rejects in the strongest possible terms the disparate treatment of persons of color by law enforcement officers wherever they are found.  The unprincipled behavior exemplified by those officers in Minneapolis bears no resemblance to the values practiced by the women and men of the Mentor Police Department.
Mentor police officers are held to a very high ethical standard and pride themselves on their commitment to protecting and serving, with impartiality, all those living in and visiting our community. There is no tolerance for unprofessional conduct, and we completely condemn the type of inhumane actions that have sparked protest and unrest throughout the nation.
Our department has forged a bond with the people we serve, and we are pledged to preserve it through continued community policing practices aimed at understanding the needs of all citizens, without bias.  The Mentor Police Department strives to be a model for other agencies to follow by our commitment to professionalism.  We achieve this through rigorous screening of officer applicants, a strict code of conduct, modern and comprehensive policies and procedures, constant training, critical review of officer performance, investigation of all cases involving the use of force, and cultivating an overall culture that places service and assistance above enforcement.
The Mentor Police Department embraces technology to ensure transparency and accountability.  Every Mentor police cruiser has a dash cam, and we were among the first departments in Ohio to equip all officers with body worn cameras.  These devices serve as valuable tools for everyone's protection.  Our officers regularly receive training on implicit bias, procedural justice, police legitimacy, and crisis intervention.  Additionally, we train constantly on the appropriate use of force, defensive tactics, and crisis de-escalation.  We offer our officers much more than the minimum training needs because we understand the that the discretion placed in their hands is a heavy responsibility.
The Mentor Police Department is certified by the Ohio Collaborative Community-Police Advisory Board, which was created by an Executive Order of the Governor in 2015.  Certification recognizes Ohio police departments who have committed themselves to improving the relationship between law enforcement and the communities they serve by adopting standards on the use of force, hiring and recruitment, and other policies and procedures aimed at impartial community policing.
We are committed to be a force for good in our community and to serve all with fairness, equity, and restraint.  The City of Mentor is proud of the women and men who serve this community as police officers.  We reject attempts to vilify and undermine the efforts of the overwhelming majority of police officers who carry out their duties with pure hearts and place themselves at risk each and every day for our personal safety.  There is always work to be done to improve the services we count on to meet the expectations of those we serve.  With respect for all, let us begin the healing together and focus our energy on the work ahead.