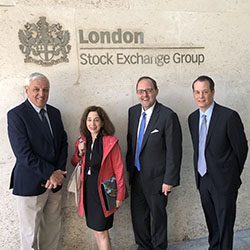 Exciting news for the region as the London Stock Exchange's ELITE group selects Cleveland for its US base.
Several times this Spring, including during the 2019 Mentor Trade mission in London, Mentor City officials met with ELITE program personnel to let them know about the potential to advise Mentor manufacturers on their growth potential.
Our International Trade Initiative is pleased to be a small part of the encouragement to gain yet another economic development victory for Northeast Ohio.
Read the full article on cleveland.com.